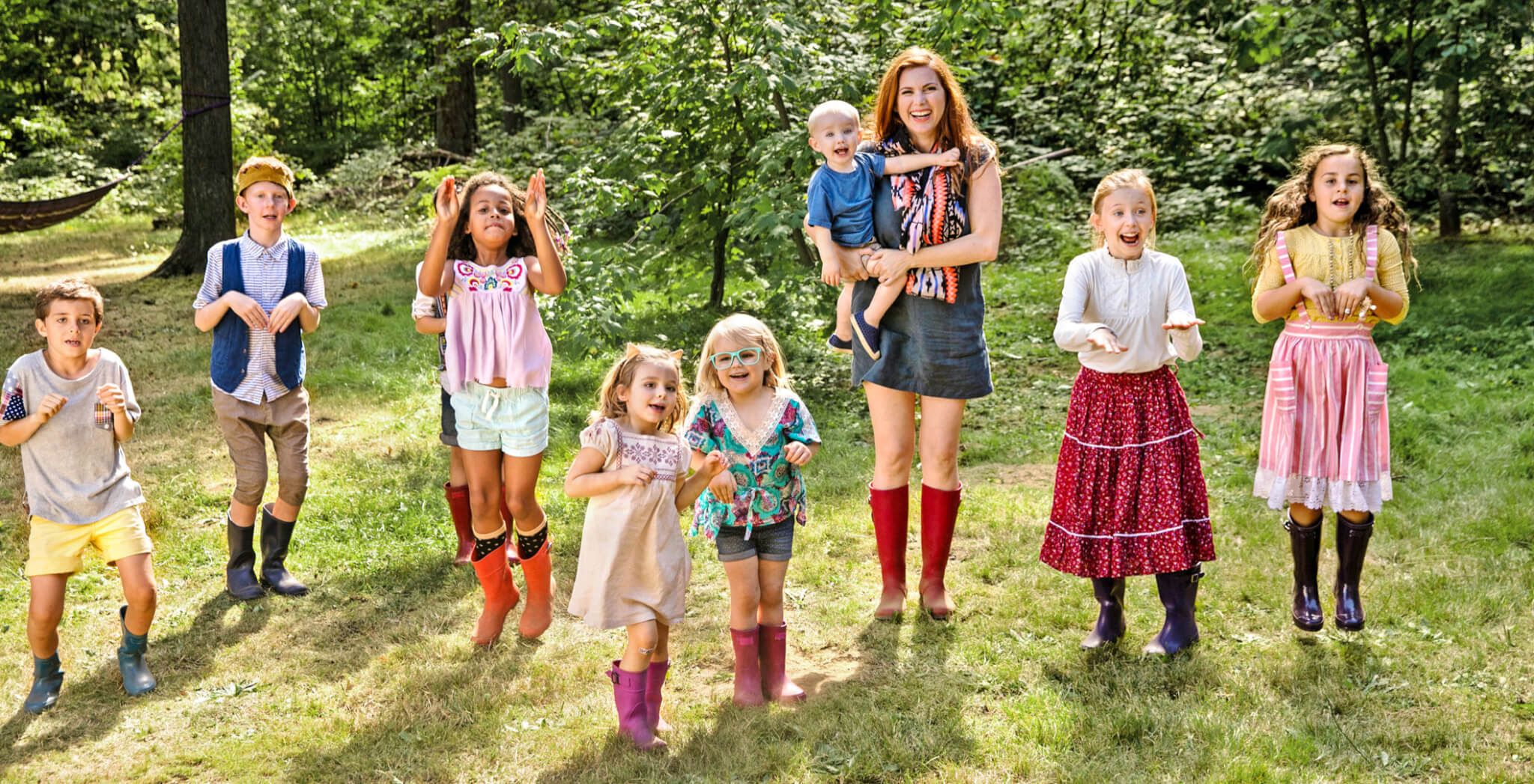 Jessie Farrell is a singer-songwriter with a passion for entertaining audiences with songs that connect with children and grownups alike.
She stars in the CBC Kids TV show Jessie & The Gumboot Kids, a series of music videos for children and their families.
Having established herself as Canada's country music sweetheart -- winning top honours from the Canadian Country Music Association, touring and writing with the biggest acts in country music, and building a loyal and loving fanbase from coast to coast -- Jessie stepped out of the spotlight in 2011 to raise her children.
Motherhood would prove to be a powerful muse. Jessie poured her passion into writing music for her daughter, Eloise and later, her newborn son, Waylon. With an emphasis on melody and rhyme, she wrote about the little things that captivate a curious mind.
The songs became Take Me Outside, a collection of sweet and soulful tunes that she produced with Allan Rodgers (John Mann, K-Rec). Take Me Outside features fiddle by critically acclaimed musician Ben Mink (Feist, k.d. lang, Elton John, Heart), and guitar and back-up vocals by Jesse Tucker (Brett Eldredge, Aaron Pritchett).
Shortly after that album was released, the catchy and whimsical songs were featured in the CBC Kids television series, Scout & The Gumboot Kids. The series became a hit and was renewed for a second then third season. Scout & The Gumboot Kids was quickly picked up by the ABC Network in Australia, JEI TV in South Korea and the U.S. streaming platforms Kidstream and Curious World.
Following the success of Scout & The Gumboot Kids, CBC green-lit the spin-off series Jessie & The Gumboot Kids, a series of 40 music videos featuring Jessie performing songs from Scout & The Gumboot Kids.
Jessie has since recorded two more children's albums - Chirp Chirp Happy in 2015 and Sparkle & Shine in 2017. And she has been the featured headliner on stage at Healthy Family Expo 2016, 2017 and 2018 along with her good friends Scout & Daisy!
Jessie lives in Saanich, British Columbia, with her husband and two children, Eloise Bunny May and Waylon River.